If you've ever walked into a 5-star hotel, one of the first things you're likely to notice is lavish displays of flowers. These establishments use tall vases filled with bright color and assorted greenery, walls covered in vines and live plants, and visually stimulating wall designs. Large hotels purposefully foreground plants and flowers. This is because they know that adding these natural touches can help them enhance the overall ambiance of the hotel.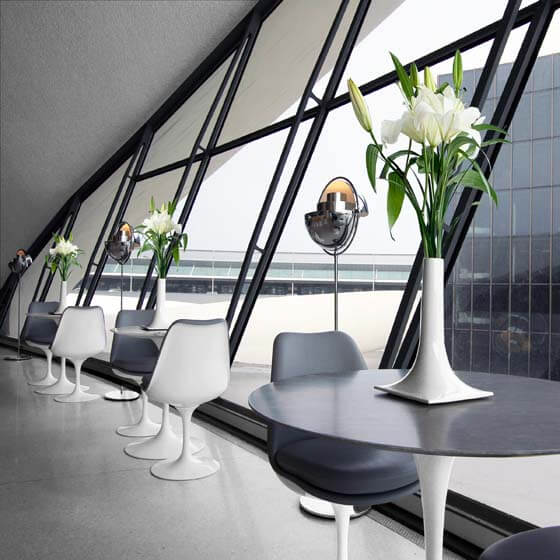 It Gives Big First Impressions
When running a hotel, you want your guests to be impressed from the minute they enter the lobby. Adding a large, oversized floral arrangement or covering a wall in live plants is an easy way to create a statement piece that expresses the time and care you put into your interiors—which translates to high quality accommodations for your guests.
It Evokes a Sense of Calm and Relaxation
Plants are naturally soothing. Some people believe that they can instantly trigger feelings of calm and relaxation—two essential traits you want your guests to experience while on vacation at your hotel. Welcoming guests with beautiful displays of greenery will help them quickly forget the stress of airports and taxis.
It Creates a Sense of Luxury and High-End Service
Guests expect quality service and luxury, and the addition of live hotel plant décor will instantly reassure them that they made the right choice. Plants and flowers take time and effort. Guests will know that you're willing to put in the extra work to make them happy with their accommodations.
How to Add Hotel Plant Décor to Your Design
There are a few ways you can add live foliage to your hotel's design. First, fresh-cut flowers are a great way to refresh and brighten your lobby or individual rooms. Start by adding a few vases throughout the interior—at the reception desk, entryway, next to the bed, and in the bathroom– all great areas. You can use modular ceramic vases for flowers to create a cohesive, customized look.
Another hotel plant design favorite is the addition of a live plant wall. Live walls are especially great if you don't have the time and resources to give your plants attention each day. This also makes it great for guest rooms, which may go a few days with the "do not disturb" sign on it. Wallscape planters for hotels are an easy way to get started.
Contact Us Today for Fresh Ideas on Interior Design
At Pandemic Design Studio, our ceramic wallscape planters come in a variety of sizes and colors, so you can easily mix and match them to create a customized design for your hotel. We specialize in innovative, iconic, and modern ceramic wall planters and vases, industrial inspired lighting, and organic modern furniture. Let us help you update and revitalize your space with greenery. Contact us today for more details.